The organization merges with the people.
The management of people and organizations is aimed at achieving the alignment of its members with the mission, the vision and the objectives of the company. We view structure design as the starting point on which to base all personnel management policies: a clearly defined position with clear policies favors the attraction, motivation and development of the right talent.
At Grant Thornton People Management, we help organizations build the structure so their employees can beat their best. In order to do so, we offer the following tools: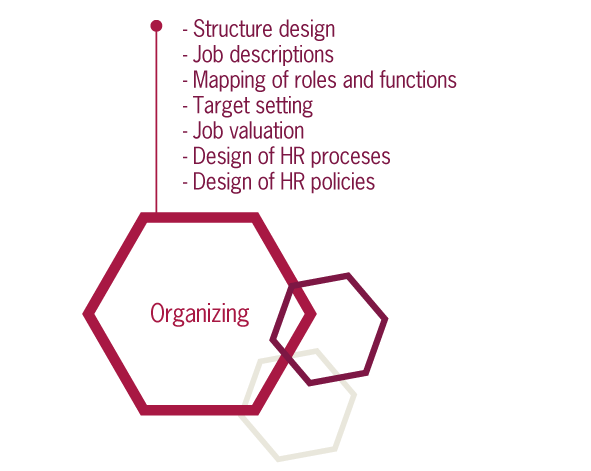 Grant Thornton provides companies with a working method that seeks to define and/or redefine the human resources strategy with an approach based on contemplating the diversity of situations and solutions.
We have extensive experience in different countries, industries, sizes and types of companies. Our goal is to design a structure that facilitates the achievement of organizational objectives while enhancing the performance of its members.