We have the knowledge and experience in activities related to the acquisition and creation of financial entities, both locally and internationally.
Our work team has developed the procedures described below, under parameters set by Grant Thornton International. This competitive advantage allows us to be more efficient in our work and guarantee results of proven quality.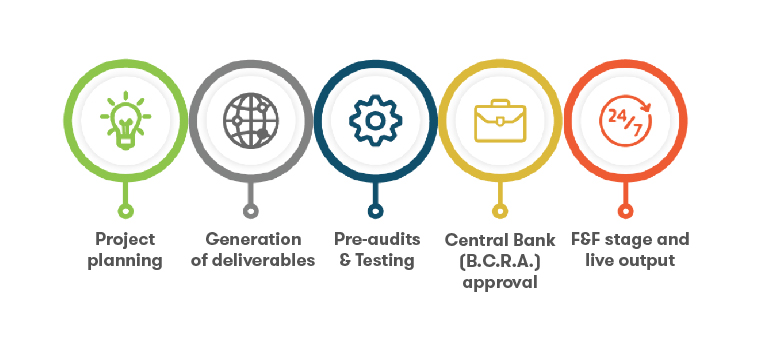 Our solutions:
Advice on organizational issues to consider for the success of the project and compliance of the new entity
Accounting and tax advice for compliance of the systems to be implemented
Advice and review of critical contracts to meet the requirements and approval of the Central Bank
Methodology for risk and supplier management. Including initial IT risk analysis and validation of the infrastructure and technical architecture proposed by the manufacturer of the banking platform
Preparation of the recovery strategy and the Processing Continuity Plan
Development of the test plan for homologation of business processes
Advice on the preparation of the quarterly balances to be presented, prior to going into production
Execution of a QA plan, with a focus on Compliance, validating business processes and product design
Preparation of policies, operational and technical manuals
Complete review prior to inspection by the Central Bank.