Join our team!
We are an international firm, in which each team member can be the protagonist of their career, developing in a dynamic and flexible environment, establishing contact with local and international clients.
Our benefits policy is aimed at achieving an adequate balance between work and professional life for people at different stages of life.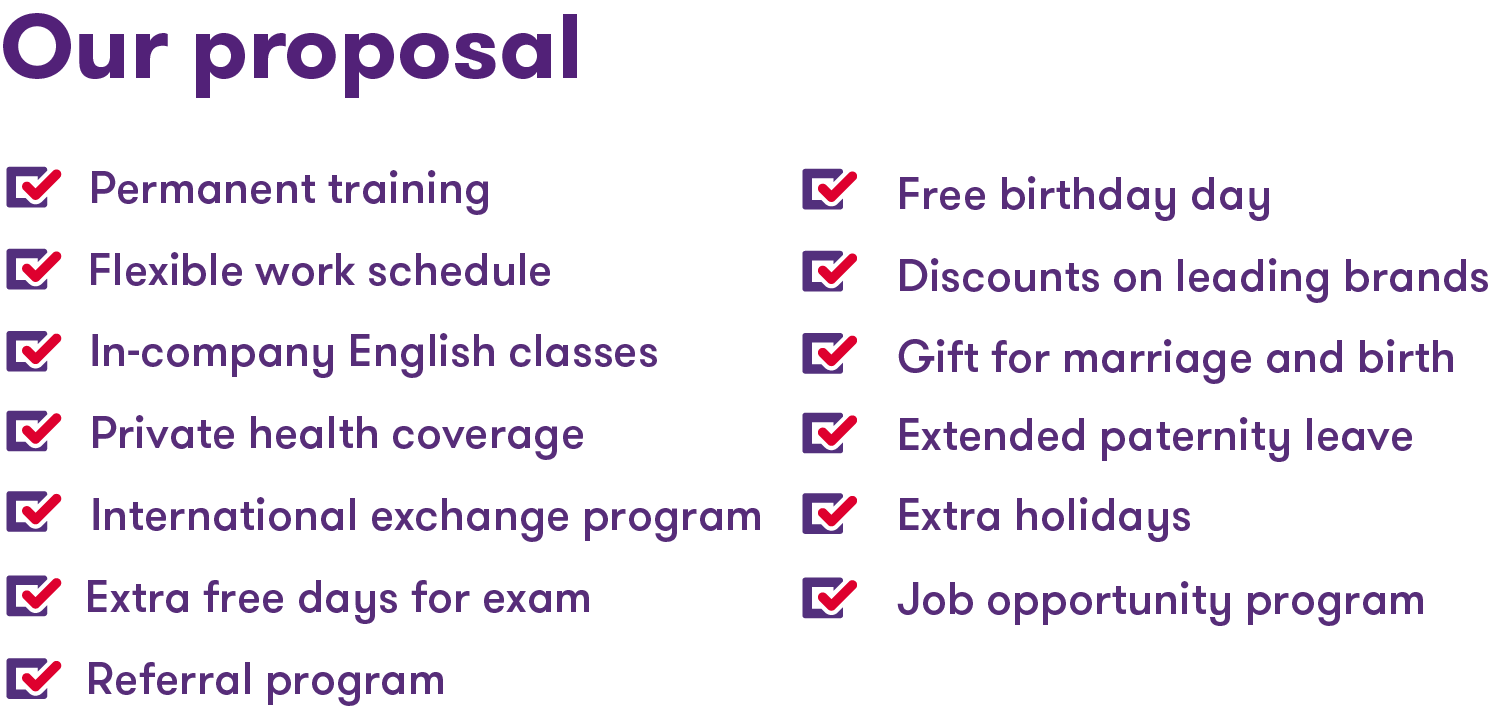 Our pillars
Mobility
Looking for a dynamic career? Grant Thornton is your place!
You can start working in one area and then move on to another and have the opportunity to be part of the teams of important client companies, expanding your knowledge and experience.
But if you are also interested in having experience abroad, you will also be able to do so: Grant Thornton has an international mobility program that gives you the chance to do an exchange at one of the 130 countries where we are present, and thus learn new work methodologies and immerse yourself in new cultures.
Meet our testimonies!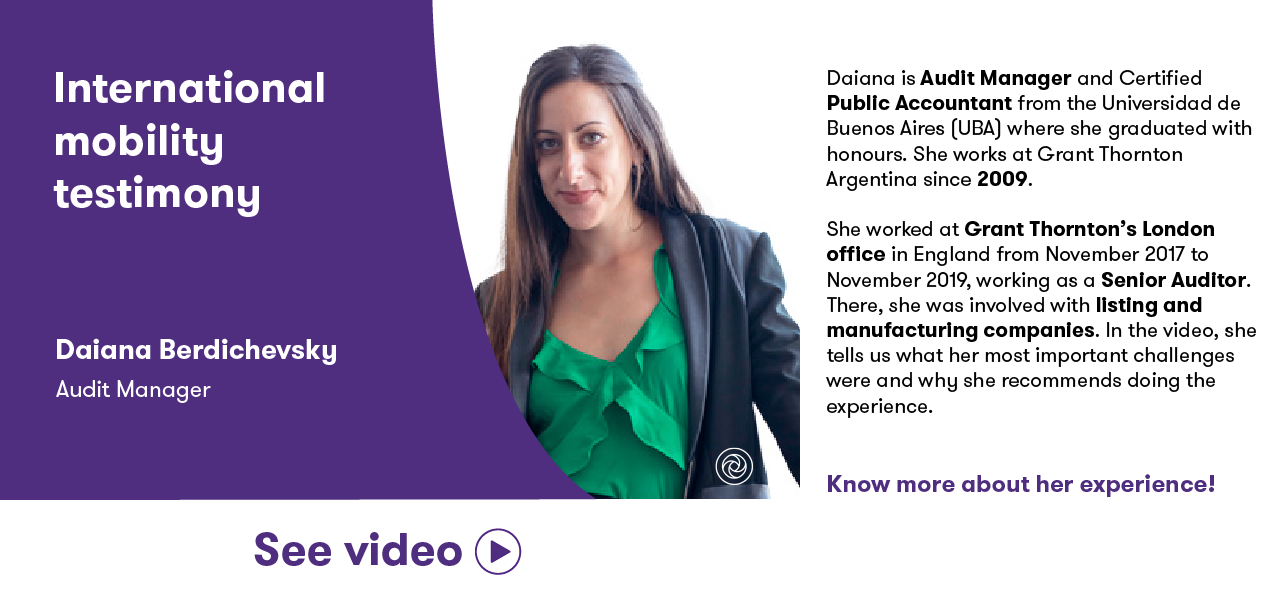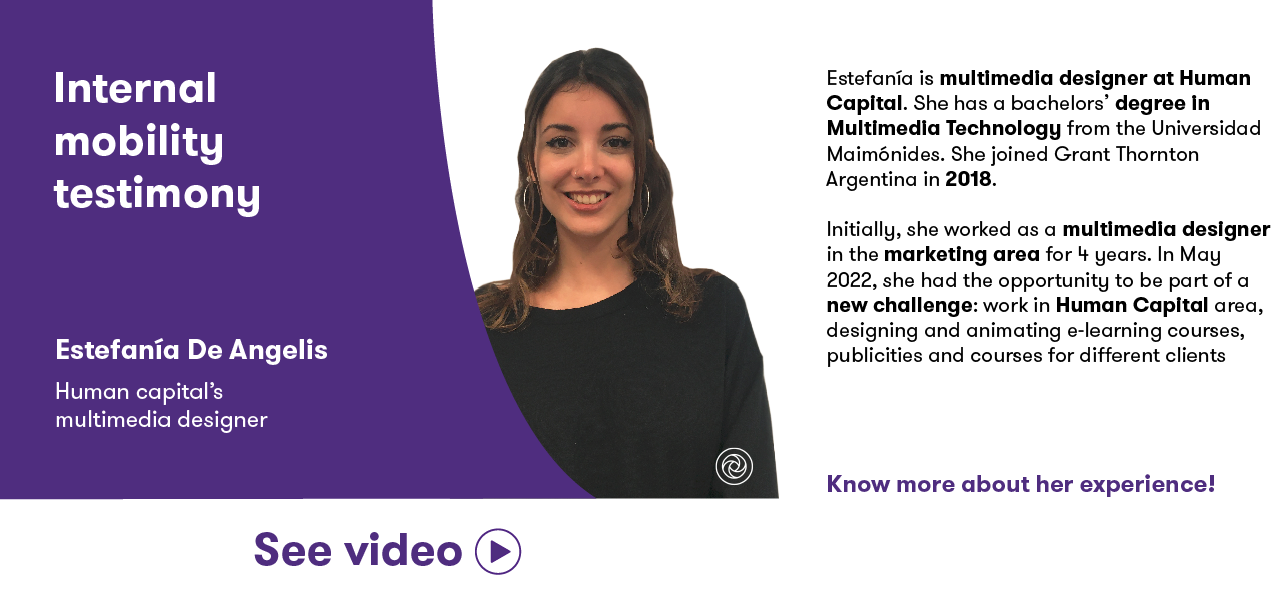 Diversity
At Grant Thornton we believe that cultural diversity enriches our teams.
We encourage diversity in all our teams, emphasizing gender diversity, cultural richness, the interrelationship between generations and respecting religious beliefs, life experiences, personal choices and options. We are convinced that together we are better and each and every one of us is unique.
Meet our testimony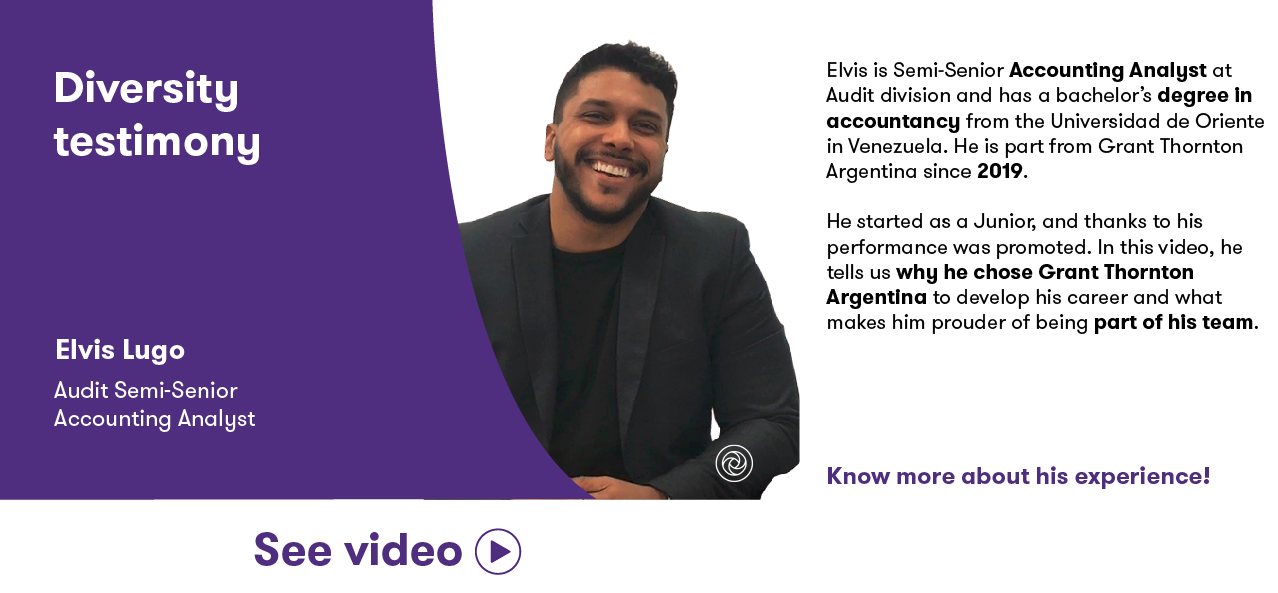 Flexibility
At Grant Thornton, your time remains your own.
We seek a balance between your interests and those of the company. Our goal is to reconcile your personal life with your professional life, that is why we try to adapt to each situation, whether academic, personal and professional. We have the possibility of working remotely in certain cases and adjusting your working hours according to your preferences.
Growth
We open the doors to your future and you choose how far you want to go.
Our teams are led by professionals who will accompany your growth by encouraging you to take on new challenges, listening to you when you need it and making your work not routine. You will be the protagonist of your career!
Meet our testimony